Saturday, the most favourite time of the week for most all people.
Time to meet friends, time to socialize, time to meet new acquaintance, time to have coffee or tea or whatever one desire.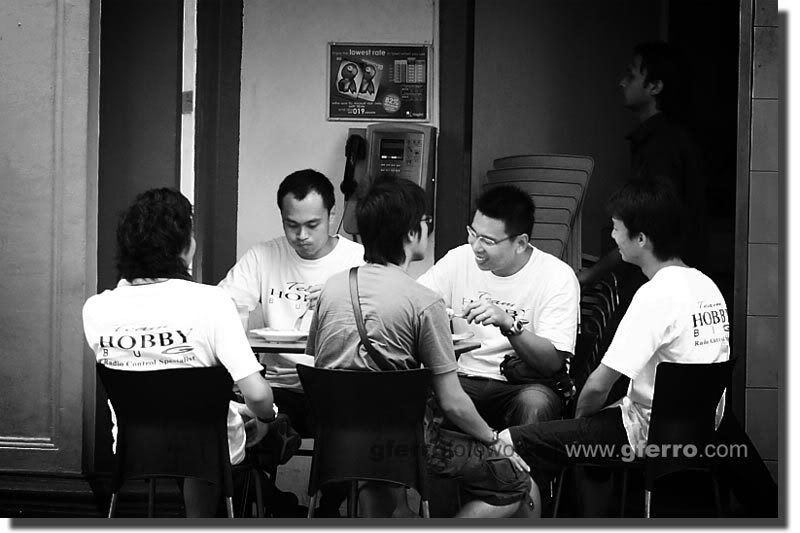 A bunch of friend having some time together, most probably discussing about their hobbies and women.
Speaking of which, we have some sort of theories amongst us, with regards of the hanging place in Brunei.
CZ is usually for beginners, those who are just about to "taste" the up-street alfresco cafe, then the Bean is usually for those yuppies, where as that alfresco cafe at the ground corner of that Mall is for poser, who just love to see people and cars passing by, and the cafe up the stairs a bit, is a bit up from the Bean, thou they now draw their curtain to a close.
Then if one is a frequent visitor to such place, or the other place not mentioned, you can expect to see the same group of people hanging around at the same time of the week, more or less, and one can usually presume their characters, and one can not miss one or two, who just buy a glass of drink and hook up with their wi-fi for hours and hours and hours.