There are still "tonnes" of photos, wanted to post 'em all, but don't wanna hold-up the bandwidth, so just post these photos.
The very young school children, charmingly passing by the street.
The Brunei Association of Banks, with their nice outfits.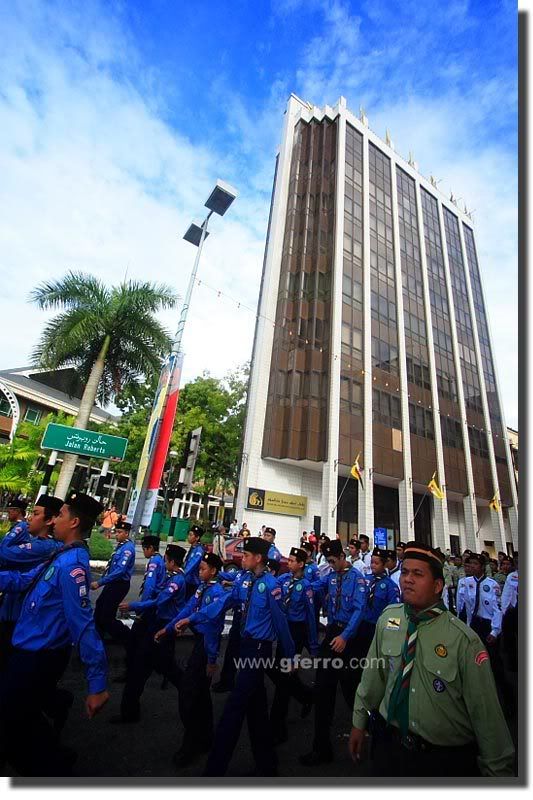 The Scouts, marching by the once the tallest building in BSB, i.e. the BIDB Building.

Happy weekend everyone.