A joyous moment to celebrate after a fruitful event.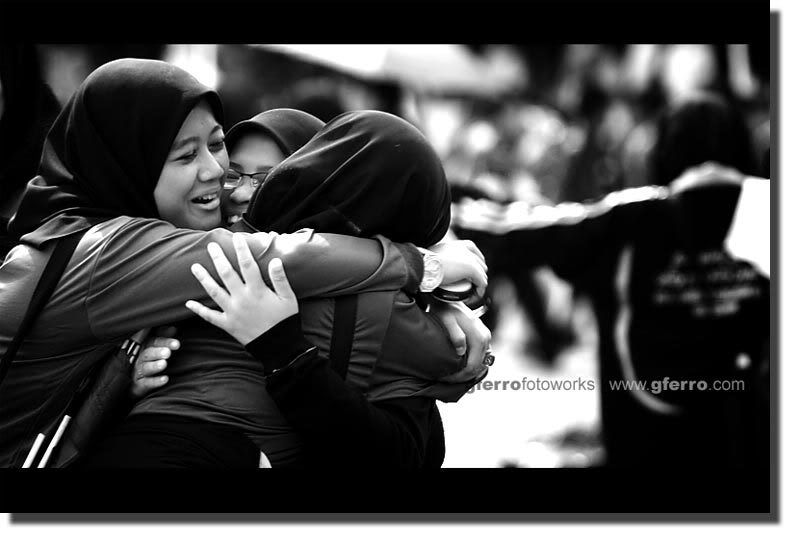 Hugging each other, happy as everything went well.
On another note, it was a joyous moment for the McLaren's Team as well, as Lewis Hamilton won the 1st place in the Melbourne ING F1 yesterday (16.03.2008).
It was an exhilarating race, even as early as before the first turn in the 1st lap, accident happens.
Then there was another accident on Lap26, which affected Coulthard.
I think the new regulation of disabling the Electronic Traction Control has taken its toll, when instead of turning the tyres, Raikkonen just drove straight ahead after passing Kovalainen.
The Safety Car was "put-on-action" for couple of times.
At the end of the race, only 7 cars managed to complete the race, with 3 different teams on the podium, and for the very first time, none of the Prancing Horse team completed the race.
Nevertheless, Raikkonen were awarded 1 point for "finishing" 8th.
Well, there's still a long season ahead, so many drama to come, and the next one will be Sepang Petronas F1 race in KL this weekend.