Still in the topic of children, here are some more images about cheerful kids.
Beware, Do Not Cross The Lines, but do they listen, nope, obviously, they are having a good time.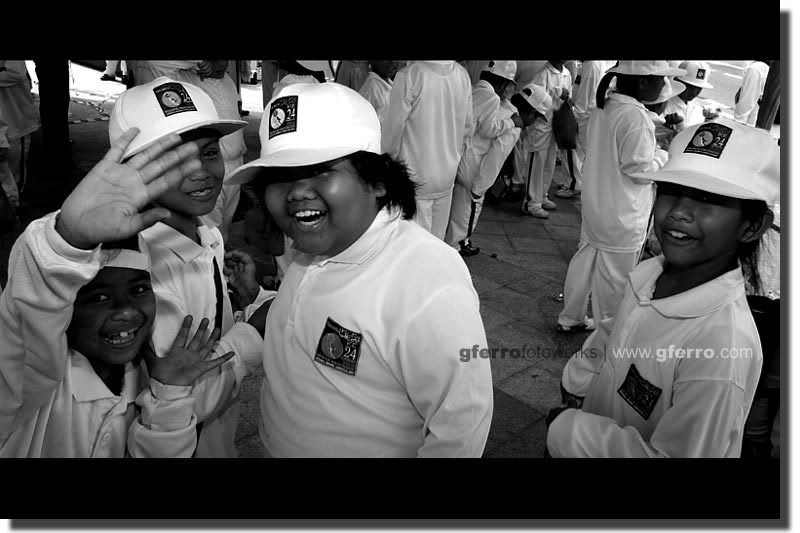 Despite the photo is in Black & White, you can still feels their happiness, joy & laughter.
Trying to squeeze them all in a "box".